center>
Jeg vil tro at de fleste som har katt kan kjenne seg igjen i disse bildene. Jeg synes det er det koseligste på hele dagen når jeg står og sminker meg om morgenen og Gabriel skal være med! Hver dag, og det slår aldri feil! Når jeg går på badet så kommer han løpende etter og skal være med, og så ligger han og koser seg i vasken og bare holder meg med selskap til jeg er ferdig. Akkurat nå ligger han ved siden av meg i senga og holder meg med selskap. Enkelte av vennene mine kaller meg crazy catlady, og jeg tror det er ganske fortjent. Men kom igjen da! Når jeg kan ha den krabaten her til selskap døgnet rundt så trenger jeg egentlig ikke så mye mer!
center>
Hvordan har søndagen deres vært? Min har vært skikkelig redusert! Jeg var visst på fylla i går, og enten så har jeg blitt for gammel til å drikke eller så har jeg glemt hvordan man drikker, for boy oh boy, jeg har hatt det jævlig i dag! Jeg blir nesten aldri fyllesyk og får egentlig bare supermye energi dagen derpå så den pleier å være full av trening og prosjekter, men i dag sto jeg ikke opp før halv ett(!!) og spiste ikke frokost før i fire-tiden fordi jeg var så dårlig! Jeg vet det er skikkelig klisjé å si at man aldri mer skal drikke i sånne tilfeller, men denne gangen tror jeg nesten at jeg mener det! Tommel ned for slike søndager!
Ellers i dag så har jeg sett ferdig Fuller House! Jeg satt og så på det og forventet sånn 20-og noe episoder, og så plutselig var det bare slutt etter 13! Ikke kult! Noen andre som har sett på det enda? Jeg synes ihvertfall at det var en kul serie, og det er så kult at de har fått med nesten alle fra den originale serien! Nå sitter jeg og vurderer å begynne på den!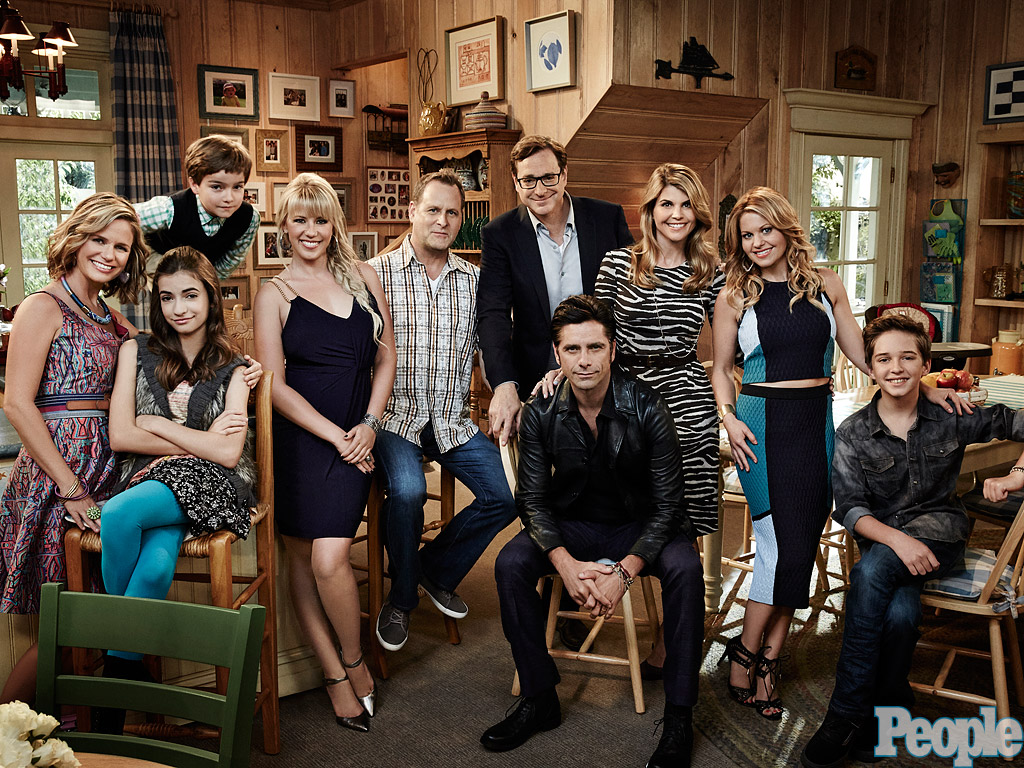 center>
Hei dere! Da var det visst allerede på tide med et nytt innlegg hvor jeg tipser dere om noen som er verdt en titt, og i dag går det til >Ine Målbakken!< Jeg var så heldig å få gå i samme klasse som henne da jeg gikk sminkeskolen og det er jeg så glad for! Hun er fotograf og og nå makeupartist og hun er så vanvittig talentfull! Hun får til alt hun gjør og er så kreativ at man kan ikke annet enn å beundre alt hun tar på!
Det siste prosjektet hennes er så kult at jeg har lyst til å ha det på veggen min! Hun har fotografert modeller og siden tegnet kjoler på papir, fotografert dem og så photoshoppet dem på modellen sånn at modellene har på seg tegnede klær! Hvem kommer på noe sånt liksom? Ine gjør!
Og så tar hun jo helt vanvittig fine bilder ellers også da! Dere kan, og bør, sjekke ut hjemmesiden hennes >her<! Instagrammen hennes er også verdt en titt og den finner dere >her<!
/Alle bildene er hentet fra hjemmesiden hennes; fotografine.no
center>
Hei og god morgen til alle morgenfugler! Jeg tenkte bare jeg skulle skynde meg og tipse dere om shoppingfrokosten hos hm.com som starter nå om bare et par minutter! Er du våken og har lyst til å svi av litt penger på morgenkvisten så er dette en fin mulighet!
center>
Hei! Hvordan har dere det i dag? Jeg har det helt supert fordi nå er det snart helg! Og DET skal bli godt! Nå feirer jeg med hjemmelaget pizza og skal straks sette på en serie og bare kose meg resten av kvelden! Jeg har begynt på en ny serie på Netflix kalt Strange Empire. Er det noen som har sett den? Jeg skal begynne på episode fem nå, og vet egentlig ikke helt hva jeg synes enda. Den har jo tydeligvis fenget såpass at jeg fortsatt ser på, men jeg vet ikke helt om det kommer til å være så nøye å se neste sesong liksom. Anywho, kose dere resten av kvelden!
center>
Nå som vinteren endelig er kommet i gang på ordentlig så tenkte jeg å dele mine must have's for denne årstiden med dere! Hvis dette faller i smak så kommer jeg nok til å gjøre det samme med de andre årstidene også (hvis jeg klarer å holde bloggen gående så lenge, ehe).
+ Fukt
Det er ingen hemmelighet at den kalde vinterluften kombinert med tørt og oppfyret inneklima har veldig lett for å tørke ut huden, både i ansikt og på hender og bein. Denne vinteren har vært helt ekstrem med skiftninger fra -25 en dag til +2 den neste, og dette har gjort at huden min i ansiktet og på hendene har skrumpet inn verre enn noen gang! Dette har ført til at jeg har måttet bytte ut min krem for fet hud mot en for kombinert/tørr hud.
Hendene mine har også vært helt ekstremt tørre i vinter, og de har vært sånn at de plutselig bare har tørket inn over natten hvis det har blitt veldig kaldt ute. Jeg har derfor blitt helt avhengig av å alltid ha håndkrem med meg og har flere forskjellige merker fordi jeg aldri helt klarer å bestemme meg for hvilken jeg synes virker best.
+ Varme klær
Trenger jeg egentlig å si noe særlig her? Noe av det beste med vinteren er jo at man endelig kan tulle seg inn i alle de gode og varme genserne, og denne vinteren har jeg igrunnen bodd i ull! De hjemmestrikkede genserne mine er helt klart favorittene i skapet akkurat nå!
+ Rouge


Jeg er veldig glad i kalde farger når det kommer til sminke og synes absolutt at det kler meg best, men jeg har ganske nøytral hudtone så jeg kan kle litt varmere toner også. På sommeren går det derfor mest i kalde rosa nyanser når det kommer til rouge, mens på vinteren når jeg er som hvitest (og jeg bir HVIT) så synes jeg det er veldig fint med en litt varmere tone for å få litt mer liv og glød i ansiktet. Disse to blushene er begge fra Ben Nye og heter Pink Bliss og Coral.
Legg gjerne igjen en komentar med deres "vinter must have´s"!
center>
I går hadde jeg en skikkelig fin dag dere! Jeg hadde tenkt å bruke morgenen på å sove ut etter all jobbingen, men A-menneske som jeg er så var jeg våken klokka seks og da ble det ikke noe særlig mer soving. Men det var uansett skikkelig deilig å få en rolig start på dagen. Ved halv ett så kom >Linnea< på besøk og så dro vi en tur på bygda og ordnet med telefon til meg, før vi stakk og kjøpte smoothiemaskin og lagde oss kjempedeilige smoothier! Senere på dagen så tok vi med Gabriel til dyrlegen så jeg fikk kastrert han. Det var virkelig på tide! Nå gleder jeg meg til å få sove godt om nettene i stedet for å våkne titt og ofte av at han jokker på Noldus så hele senga rister.... Etter dyrlegen så dro vi hjem og lagde oss hver vår kjempegode pizza og satte oss ned med films mens Gabriel sov søtt av narkosen. Da Linnea og jeg var yngre så hang vi sammen som erteris og det er så synd at vi ikke får til det lenge, men da er det også skikkelig koselig de gangene vi får sånne dager sammen! Vi så på klokka da den var seks i går og Linnea nevnte at hun da tenkte å reise snart så det ikke ble så sent, men plutselig var klokka halv elleve og vi satt fortsatt og skravlet! Det var så koselig!
Stakkas Gabriel var helt slått ut etter at han kom hjem, men han nektet likevel å sove noe annet sted enn i senga mi, og det endte jo selvfølgelig med at han både tissa på seg og kastet opp. Heldigvis advarte dyrlegen meg om at noe sånt kunne komme til å skje, så jeg hadde lagt et håndkle under han som tok unna det verste, men det blir nok gjestedyna på meg en stund fremover likevel, haha! Om noen av dere skal kastrere katt i nærmeste fremtid så hold den unna sofa og senger mens den kommer seg!
Nå skal jeg spise opp middagen min og så skal jeg sette på en film og finne frem strikketøyet mitt! Jeg har begynt på et nytt prosjekt som jeg er skikkelig spent på, så jeg gleder meg til det blir ferdig!
Ha en fin kveld videre!

center>
Hei dere! Her kommer en liten "makeup of the day" fra i går. Jeg rakk ikke å poste den da fordi jeg tilbragte hele dagen sammen med >Linnea<, men bedre sent enn aldri, ikke sant?
Jeg sminket meg ikke noe spesielt i forhold til hva jeg pleier å gjøre, men en liten forskjell var at jeg husket på å markere opp skjønnhetsflekken min. Jeg synes det er så fint med sånne, og er så glad for at jeg faktisk har en helt ekte en på kinnet! Den er riktignok ikke så stor, og ganske fargeløs, så den synes egentlig ikke noe særlig når jeg sminker over den, men de gangene jeg husker å markere den så synes jeg det gir en fin liten tvist på utseendet!
Noen andre som har noen sånne særegenheter dere liker å markere?
center>
Hei dere! Jeg tenkte jeg skulle prøve ut noe nytt jeg. Nemlig en liten guide over forskjellige personer som inspirerer meg på ulike plattformer, det være seg blogg, instagram eller youtube. Hvis det faller i smak så kanskje jeg gjør det til en ukentlig greie. Hva tror dere?
Til å begynne med så tenkte jeg å ta for meg ei som er kanskje min største inspirasjonskilde blant bloggere. Nemlig Linda Hallberg! Hun er en svensk makeupartist og blogger som driver en helt super sminkeblogg. Hvis jeg trenger informasjon eller inspirasjon så går jeg bare inn på bloggen hennes for der finner man alt! Hun legger ut en ny look hver eneste dag (tenk all kreativiteten som må til for å få til det!) i tillegg til at hun skriver produktomtaler av både kjente og ikke kjente, dyre og billige merker.
I tillegg så er hun rett og slett helt villt talentfull! Og sa jeg kreativ? Hun lager mange hverdagslige looker som alle og enhver kan kle, men så slår hun også til med helt fantastiske mer artistiske looker som kanskje ikke passer seg ute på gata men som likevel er helt sinnsykt inspirerende!
Og som om ikke det var nok så har hun også en youtubekanal hvor hun legger ut nye videoer hver fredag der hun enten viser hvordan hun har gjort en look hun kanskje tidligere har postet på bloggen, eller bare kommer med hacks eller lærer bort teknikker av forskjellig slag. Og så har hun så sprudlende personlighet så videoene hennes er alltid så morsomme å se på!
Og så tar hun jo så fantastisk fine bilder av seg selv! Alle bildene kunne vært magasinforsider liksom! Skulle ønske jeg var like fotogen! Så ja, hun er virkelig verdt å sjekke ut! Jeg har en helt syk girlcrush på henne, og det tror jeg dere kommer til å få også! Eller bare crush om dere svinger den veien! Alle bildene er hentet fra bloggen hennes, Lindahallberg.se og alle bildene er direktelink til siden hennes hvis dere vil se mer.
Hva synes dere om sånne typer innlegg? Er det noe dere vil se mer av?
center>
Altså, gjett hva jeg klarte å gjøre i dag da! Hvis dere gjettet å knuse telefonen i bildøra så gjettet dere riktig! Herregud at det går an. Nå har jeg egentlig mest lyst til å bare gå i dvale en stund til universet er på min side igjen. Det som er mest irriterende er at det er bare nederst på skjermen at den er knust, men hele følsomheten er på trynet så den reagerer ikke på at jeg tar på den i det hele tatt. Derimot så TROR den at jeg tar på den så den lever helt sitt eget liv. Jeg var i bursdag i stad, og så skulle jeg ut i gangen og hente leppepomaden min som lå i jakkelomma, og da hadde den gått inn på alarmer og drev og spilte av alle alarmtonene helt av seg selv! What the fuck??
Jeg fant igjen en gammel HTC som jeg kunne brukt til jeg eventuelt får kjøpt meg ny telefon, men siden jeg har Iphone 5 så er jo selvfølgelig simkortet mitt for lite. Nå har jeg sittet og ladet opp mamma sin gamle Iphone 4, men så var fader meg kortet mitt for lite til den også, så da har jeg vel ingen telefon da! Det er så typisk at dette skulle skje i helga, sånn at jeg må gå helt til mandag før jeg muligens får noe ordning på det! Goodbye social life!
center>
Hei! Hvordan har fredagen deres vært?
Min har vært helt grei! Jeg kom igrunnen akkurat hjem. Jeg var ferdig på jobb halv fem, men så ble jeg sittende og skravle med noen jeg jobber sammen med, og da jeg endelig var hjemme så ringte Lone og spurte om jeg kunne hente henne på jobb fordi hun ikke fikk start på bilen, så da var det bare å reise opp igjen.
Nå tenkte jeg at jeg bare skulle oppdatere bloggen siden jeg har blitt så flink blogger (klapp på skuldra til meg), før jeg finner meg noe strikketøy og vender snuta hjemover til mamma og pappa. De inviterte meg på tacokveld i kveld, og det sier jeg ihvertfall ikke nei takk til! Taco har vært fast fredagsmiddag i familien min så lenge jeg kan huske, og fredagskveldene er faktisk noe av det jeg savner mest med å bo hjemme, så da er det så koselig å bli invitert hjem!
Hva gjør dere i kveld?
center>
Som jeg har nevnt før så er jeg helt besatt av negler, og kunne sikkert sittet og glodd på bilder og videoer dag ut og dag inn. I det siste har jeg latt mine egne forfalle pga mye jobb og lite tid, og har for øyeblikket korte helt naturlige negler. Jeg kan ikke beskrive hvor digg det er å ha så korte negler igjen! Å faktisk klare å skrive normalt på en pc eller dra på meg buksa uten problemer! Oh lord! Men nå har det seg slik at jeg faktisk er ganske forfengelig, og jeg føler meg ikke superduper fresh uten lange og fine negler, så bare jeg får tid nå så skal de på igjen! I den anledning så har jeg nå sittet og funnet litt inspirasjon, og tenkte at jeg kan jo dele den med dere også! Kanskje noen av dere sitter og leter etter inspo selv?
Alle bildene er hentet fra instagram, og hvert bilde er en link til siden til den som har designet neglen.
center>
Heisann!
Som dere kanskje fikk med dere i går så klaget jeg litt på at jeg ikke finner noe å blogge om. Vel, nå skal det bli en slutt på det! Jeg har i dag brukt morgenen på å finne inspirasjon og har skrevet ned en hel haug med punkter som jeg skal prøve å få til noe om, og nå er jeg faktisk litt spent! Tiden vil vise om jeg faktisk får til det, men nå har jeg ihvertfall funnet ny motivasjon!
center>
Jeg har fått klager på at jeg ikke blogger nok (*kremt* Ine *kremt*), men jeg vet ikke helt hva jeg skal si jeg. Alt jeg gjør for tiden er å jobbe, spise, sove, jobbe, spise, sove så det er liksom ikke så mye å blogge om. På disse tre siste ukene så har jeg hatt en dag fri, så jeg er ganske sliten og det er bare så vidt jeg rekker å spise middag før jeg slokner etter jobb. Det er ikke noe liv for en blogger og jeg har fått en ny respekt for folk som jobber døgnet rundt!
I dag gikk jeg fra jobb litt tidlig fordi jeg sa til en av sjefene mine at hvis jeg skal orke denne uken så kan jeg ikke jobbe hele dager hele tiden, men nå som jeg er hjemme så vet jeg liksom ikke helt hva jeg skal finne på. Jeg har bare lyst til å legge meg, men klokka er bare halv fire, så hallo? Det går ikke an!
What to do?
Hvis noen har tips til ting jeg kan blogge om som ikke krever masse forberedelser eller et liv så tas forslag i mot med stor takk!
center>
Jeg har endelig fått nye briller! Woho! Jeg har hatt de samme svarte klossene i fem år eller noe sånt nå, og jeg begynte å bli ganske lei for å si det mildt! Nå de siste månedene har jeg også merket at jeg har sett mye dårligere enn jeg burde, så da hadde jeg endelig en veldig god grunn til å kjøpe nye! Hva synes dere? Jeg synes ihvertfall at det er skikkelig deilig at disse ikke skjuler øyene og tar oppmerksomheten bort fra ansiktet slik som de andre gjorde!