center>


Har fått litt greier fra ebay i det siste. Elsker dem! Fikk klokken i dag, og synes den er superfin. Elsker også ringen, den gjør seg bra som knucklering.
center>
Genser GinaTricot Tskjorte Dropdead Smykker Ebay
Vil dere jeg skal begynne å skrive ned hvor ting er fra sånn som i dette innlegget, eller skal jeg bare drite i det og fortsette som før?
center>
Just bought! Nå skal jeg få rævva i seng. Skal utpå og levere noen jobbsøknader i morgen, trenger penger asap! God natt!
center>
center>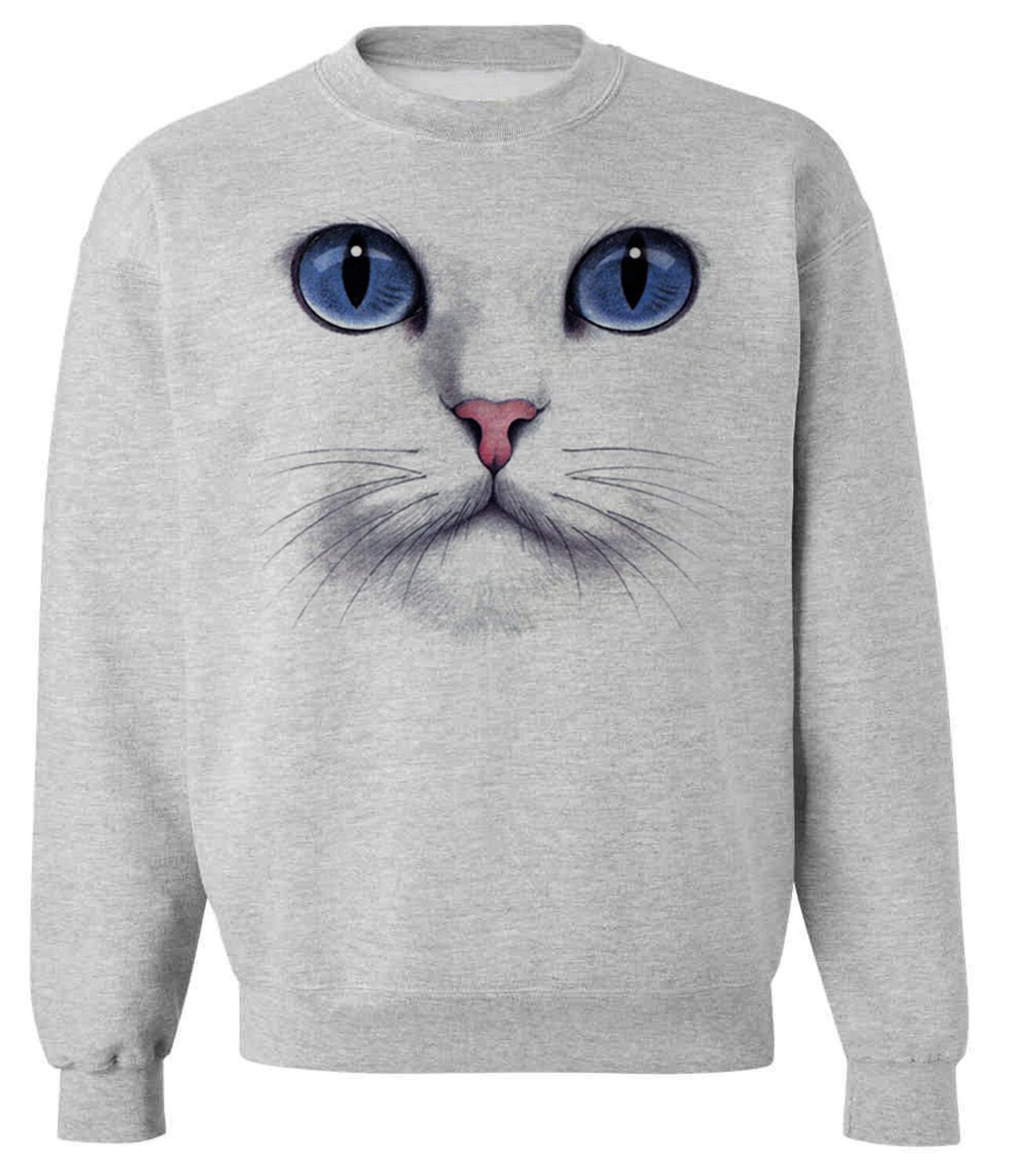 Ææh, gleder meg til å få denne i posten! Perfekt for en sånn crazy catlady som meg! Og den ser kjempecozy ut!
center>
Alle bilder er fra weheartit.
Jeg pleide å synes at gull var så sinnsykt stygt. Skjønner ikke hva som var galt med meg.
center>
God morgen alle sammen! Jeg er i superhumør i dag fordi *drumroll* kameraet på mobilen min fungerer igjen! Har aldri vært så lykkelig i hele mitt liv! Okei kanskje, men det er sykt hvor funksjonshemma jeg følte meg da jeg ikke hadde kamera på mobilen. Sykt I tell you!
Nå skal jeg snart på jobb noen timer. Greit å komme seg ut av huset litt!
Hva gjør dere i dag?
center>
Jeg er så sykt lat for tiden. Alt jeg gjør er å sitte foran tv dag etter dag og loke rundt på ebay. Skjønner ikke hvorfor jeg gidder å stå opp en gang. I need a life!
Må få kjøpt meg iphone snart så jeg kan begynne å instagramme igjen. Har tilogmed kjøpt deksel til iphonen jeg ikke har. Snakk om å leve i håpet!
center>
center>

Nå sitter jeg og ser på Ringenes Herre To Tårn og bare koser meg med latskapen min. Fant frem tegneblokka også fordi jeg blir så inspirert når jeg ser bilder andre folk har tegna, men så lager jeg en strek og mister motet når jeg kommer på at jeg ikke kan tegne. Skjønner ikke hvordan jeg kom meg gjennom tre år med forming på videregående.
Hva gjør dere i dag?
center>


Elsker batman genseren min. Bruker den sånn typ hele tida! Neida, men den er sånn god slengepåsegnårdeterkaldtgenser, og er det en ting det er nå så er det kaldt! Måtte forresten finne nytt sted å ta bilder i dag også, for den jævla sola ødelegger der jeg pleier å ta dem. Hater sol om vinteren.
Nå stikker jeg snart til bygda en tur. Lonis skal hjelpe gamlelæreren vår på mørkerom og lurte på om jeg ville være med, så jeg tror jeg skal stikke og plage dem litt. Er ikke sikkert jeg får være med, men da får jeg bare plage Linnea i stedet, haha!
center>
Drev og ryddet rommet mitt, og så fant jeg igjen noen kurver eller hva disse kalles, som jeg en gang for lenge siden hadde tenkt å gjøre om til hyller. Da jeg var ferdig fant jeg ut at jeg kunne jo vise de til dere.
Det tar bare 5 minutter, og alt du trenger er noen kurver eller noe liknende, spiker og en hammer. Disse kjøpte jeg på Nille for 40kr eller noe til sammen. Husker ikke helt, men de var ihvertfall billige. Alt du trenger å gjøre er å merke av på veggen hvor du skal ha spikrene, jeg anbefaler å ha en i hvert av de øverste hjørnene, slå de inn i veggen og så tre kurvene på dem.
Så kan du bare fylle dem med det du vil.



Synes dette er en smart idé, og det ser fint ut også. Hva synes dere?
center>


Har gått helt i stopp for meg i dag. Har ingen ideer til ting jeg kan blogge om. Noen som har noen forslag?
center>
Har sittet og sett gjennom nastygal, og de har så sykt mye fint der. Prøver å spare penger nå, men om jeg ikke hadde gjort det så hadde jeg definitivt bestilt noe av dette.
center>
Heisann.
Nå sitter jeg bare og slapper av foran tv'en. Tok en god styrkeøkt på rumpe, lår og mage i sted, så nå er jeg helt gelé i beina. Elsker følelsen etter at jeg har trent, selv om jeg hater å trene. Skal prøve å bli litt flinkere til å trene jevnlig, og ikke bare en gang i blant når jeg er supermotivert.
Burde vel kanskje spise frokost snart også. Er så dårlig til å spise når jeg bare er hjemme, for hvis ingenting frister så driter jeg bare i det.Nå har jeg skikkelig lyst på havregrøt, men vi har bare den ekle i gul pose, og jeg vil ha den i orange, så vi får se hva jeg finner på.
center>
Var hos Martine og Maud i går og feiret bursdagen til Maud. Det var superkoselig og morsomt, men det er det alltid med dem!
Glemte kameraet hjemme, så jeg stjal dette bildet fra instagrammen til Linnea. Jeg ser helt dopa ut, men det er bare fordi jeg alltid klarer å blunke på bilder. Linnea er søt, og Martine fikk ny fingertattovering i går!
center>
Den er ikke helt jevn fordi jeg bare brukte en sånn øyenbrynskniv, men jeg skal prøve å få rettet den opp bare jeg får stjålet en maskin.
Vil dere forresten at jeg skal poste mer sminkegreier her? Det har liksom blitt litt borte.
center>
Klarte å få med katten på noen bilder i dag. Han er den mest ufotogene katten som finnes, men han var litt mer medgjørlig i dag.
Skal poste bilde av sidecuten min senere i dag, men nå skal jeg snart til bygda en tur for å handle alkohol og plage Linnea. Dæ blir gæi skær du sjå. Ser henne nesten aldri lenger, for hun er på skolen eller jobber, og når hun ikke gjør det så jobber jeg, så jeg må plage henne noen ganger ved å kreve skyss hjem fra bygda. Så det!
center>
center>
center>
Det var ikke kult å være tidlig ute til bussen i morges og måtte stå å vente i et kvarter i 25 kaldegrader. Sitter pakket inn i ei varm jakke nå og prøver å få igjen varmen etter i dag, men tror jeg må sette meg foran peisen etterpå! Tror jeg skal koke meg en kopp kakao, pakke meg inn i noen pledd og se gårdagens episode av Halvbroren.


Hvordan har deres dag vært?
center>
Jeg har hatt så sykt lyst på sidecut lenge nå, (eller er det undercut? Hva er egentlig forskjellen?), men hver gang jeg har vurdert det seriøst så har jeg feiga ut. Sist jeg vurderte det så sa jeg til meg seg at jeg skulle vente til alt håret mitt var ca samme lengde, og det er det nå, men nå som jeg vurderer det seriøst igjen, så blir jeg usikker. For det første så er jeg redd for at det skal se helt jævlig ut på meg, for det andre så er jeg veldig flink til å gjøre ting og så angre etterpå, og for det tredje så vet jeg at jeg kommer til å gå lei, og det ser helt jævlig ut når det gror ut igjen. Men jeg vil ha det! Jeg har ikke lyst på sånn diger over hele halve hodet though, bare sånn litt, if you know what I mean. Litt sånn som Kikky sin:
//kikkythemisspolly.blogg.no/themisspolly.tumblr.com
Eller sånn:
//princess-or-mermaid.tumblr.com
Synes det er så sykt fint! Hva synes dere? Skal jeg gå for det?
center>
New in fra Ebay<3
center>
Nuh sitter jeg og bare venter på at klokka skal bli halv ti så jeg kan dra på jobb. Er glad jeg jobber et sted der vi har lørdagsåpent, sånn at jeg kan slippe unna med noen timer midt på dagen i stedet for å jobbe heeele lørdagen. Pleier liksom å være hjemme igjen i tretida, og da er det jo fortsatt igjen mye av dagen.
Skal forresten fikse ny header når jeg kommer hjem. Har egentlig lagd den før, men photoshop var klikk da jeg lagde den, så hver gang jeg prøvde å lagre frøs den og så måtte jeg begynne på nytt. Men det går greit, for da vet jeg ihvertfall hvordan jeg skal ha den.
Hva er deres planer for dagen?
center>
I mine 19 år og 7 måneder på denne kloden har jeg gått fra å være det mest ekstreme morrasgretne B-mennesket til et eksemplarisk A-menneske på relativt kort tid. Jeg har alltid elsket å sove, men i min barndom kunne dette ofte foregå på dagtid så vel som på nattestid, noe som jeg på mine eldre dager har sluttet med da jeg endelig en vakker dag forsto at å sove langt utover dagen gikk utover både humør, helse og vel, humør. Etter denne åpenbaringen begynte jeg å legge meg på mer fornuftige tidspunkter om kvelden, og stå opp igjen før mørket senket seg igjen neste kveld. I en tidsperiode var jeg så eksemplarisk at jeg kunne legge meg klokken ni og stå opp igjen klokken seks, fullstendig uthvilt og klar for en ny dag. Denne vanen ga meg senere russenavnet mitt Sleeping Beauty, fordi jeg på fest ofte ble funnet sovende i et hjørne ved elleve/tolv-tiden, ikke nødvendigvis på grunn av for høyt alkoholinntak, men rett og slett fordi det var langt over leggetid. I det siste har desverre denne gode vanen blitt bortglemt, og poenget med hele denne teksten er vel egentlig at jeg burde sovet for en time siden i stedet for å sitte her og skrive en roman om søvnvanene mine, men på grunn av nylige utskeielser får jeg ikke sove, og må prøve å trøtte meg opp ved å bedrive tiden med trøttende gjøremål. Som å skrive romaner om nokså kjedelige dagligdagse ting (selv om jeg ikke synes soving er kjedelig, det er døgnets høydepunkt etter min mening).
center>
Jeg må slutte å bruke penger nå, men det er så vanskelig når det finnes så mye fint som er så billig! Tror jeg burde blitt med på luksusfellen eller noe sånt, for jeg er alt for flink til å bruke penger på alt annet enn det jeg trenger penger til!
center>
Tar alltid av brillene når jeg skal ta bilder fordi jeg synes det ser mye bedre ut uten, men noen ganger, som i dag, så liker jeg dem.
center>
Klarte å miste telefonen i bakken da jeg skulle låse døra i morges og nå funker ikke kameraet. Tror det er på tide å skaffe ny telefon nå, for jeg holder på å bli sprø av alt tullet med den, og å ikke ha kamera på telefonen går ikke. Det er som å bli satt tilbake ti år! What to do!
center>
Kjøpte akkurat noen greier på ebay. Et par ankelringer og en søt liten sløyfering.
center>
Fant ut her en dag at jeg måtte ha ny mascara, og da kjøpte jeg en ny blush og en neglelakk i tillegg. Er ikke helt fornøyd med mascaraen, for da jeg skulle vaske den av i går kveld viste det seg at den er vannfast, og jeg hater vannfast mascara. Det er det verste jeg vet når det gjelder sminke. Kunne kanskje skjønt det når det står at den skal vare i opptil 24 timer, men jeg tenkte ikke så langt da det ikke sto på den at den var vannfast. Jeg er ihvertfall fornøyd med blushen og neglelakken.
center>