center>
Her er hva jeg kjøpte i dag! Hårfarge og foundationen var de to tingene jeg i hovedsak var ute etter, mens resten var sånn tar-det-med-hvis-jeg-finner-det-og-gidder-å-ta-meg-råd-til-det. Og jeg både fant og gadd, fordi det faktisk var billig!
Jeg går til vanlig i ett med snøen, og måtte for noen uker siden innse at favorittfoundationen min faktisk er altfor mørk for meg nå på vinterstid. Nå har jeg igrunnen gått tom også, og så ble denne foundationen anbefalt på en side jeg er medlem av på facebook, så da fant jeg like gjerne ut at jeg skulle prøve den. Den kostet under halvparten av det favoritten min gjør, så hvis jeg blir fornøyd med denne så er jo bare det kjempebra! Primeren har jeg aldri prøvd, men jeg har prøvd foundationen i samme serie og den var helt syk. Jeg har veldig oljete hud i T-sonen, og den foundationen var så tørr at jeg ikke trengte å bruke pudder. Det ble nesten litt i overkant tørt liksom, så hvis denne primeren er i nærheten av den kvaliteten så tror jeg det blir bra!
center>
Heisann!
Dagen så langt har her i huset blitt brukt til å male stuevegg, så i mangel på noe mer interessant å blogge om så tenkte jeg å vise dere genseren jeg fikk i posten for noen dager siden.
Den er fra thebombshell.se og jeg elsker den! Den er onesize ca M-L og den sitter helt greit synes jeg som vanligvis bruker L. Den er nok litt mer M enn L, men det funker. Jeg elsker den ihvertfall, jreg synes den er utrolig søt, og med det rette tilbehøret så kan den bli skikkelig kul!

Jeg måtte redigere fargen litt, for blitzen gjorde at den så mye hvitere ut, men omtrent sånn er den i fargen.


Hva synes dere? Er det noe dere kunne gått med?
center>
God dag!
Siden det er fri fra jobb i dag og jeg har skikkelig helgefølelse så har jeg brukt morgenen på å shoppe litt på ebay. Har kjøpt litt smykker og en Boy London genser som jeg har hatt lyst på kjempelenge men ikke klart å finne i størrelsen min.
Jeg liker store baggy gensere,så når jeg kjøper gensere kjøper jeg nesten alltid i xl og denne genseren er nesten alltid onesize, derfor har jeg ikke kjøpt den før nå. Håper bare den passer. Jeg bestilte den i xxl, for jeg leste at kinesiske størrelser ofte er en størrelse mindre en europeiske, så da burde den være som en xl, men jeg er ikke helt sikker. Noen som har erfaring med kinesiske/asiatiske størrelser?
Vurderer å kjøpe en annen versjon også, men jeg tror kanskje jeg skal vente og se hvordan størrelsen er.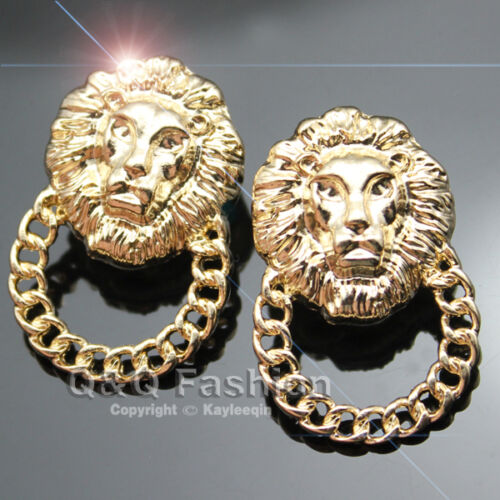 center>
Hadde helt glemt at jeg hadde bestilt dette, så jeg fikk meg en positiv overraskelse da jeg hentet posten i dag. Elsker sånne smykker, så nå er jeg glad!
center>
Bedre sent enn aldri, haha! Har faktisk nesten ikke hatt pc'en på siden jeg kom hjem på torsdag, og har ikke helt giddet å slå den på for å blogge før nå, så beklager for det. Konserten var superbra, Lana er virkelig ei søt og jordnær jente, ikke som de fleste artister nå for tiden. Skal definitivt se henne neste gang hun kommer til Norge også. Shoppet ikke supermye mens, vi var der, men jeg tenkte å vise dere det jeg kjøpte.

En tights og t-skjorte fra HM.



Litt sminke fra MAC. En foundation og en paint pot.



Kjøpte også The Perks of Being a Wallflower, Hobbiten og den nye plata til Volbeat, men jeg får bare ikke til å ta bilde av dem. Og sååå tok jeg ny tattovering, skal vise bilde av den senere.


center>
Var innom Nille i dag og kjøpte med meg ei lita veske. Tenkte at den blir grei å ha på onsdag når jeg skal på konsert og ikke trenger å ha med noe mye mer enn penger og mobil. Kvaliteten er sikkert ikke den beste siden jeg som sagt bare kjøpte den på Nille for 149 kroner, men det er greit å ha, og så synes jeg den er veldig fin. Hater å bruke masse penger på bare en ting når man kan få noe like fint for en billig penge.
Hva synes dere?

center>


Hadde litt tid å slå ihjel før jobb i går, så jeg tittet innom b.young. De har fått inn sykt mye fine vårklær nå, så jeg måtte ta med meg noe hjem. Gleder meg så fælt til våren og sommeren, klarer nesten ikke å vente.
center>
Fikk skoene mine i dag, og de er sykt fine. Nå må jeg bare lære meg å gå i dem. Er så glad i å kjøpe høye hæler, men jeg får aldri brukt dem fordi jeg klarer ikke å gå med dem. Luksusproblemer, haha. Fikk et par til, samme type bare i svart, men jeg gadd ikke å ta bilde av dem. De er typen Marais fra Nelly, betalte 199 for to par på salg. Hva synes dere?
center>
Elsker brillene mine. Så et bilde på tumblr for en stund siden og ble helt forelsket, så jeg måtte skaffe meg et par. Bestilte på ebay.
center>



Jeg ønsker meg selvdisiplin i bursdagsgave. Kjøpte akkurat disse skoene, selv om jeg egentlig ikke skal bruke penger. Er supersalg på sko på Nelly, så jeg betalte bare 198 kr tilsammen. Er ikke så mye, men hvis jeg skal tenke sånn om alt jeg kjøper så hjelper det ikke akkurat så mye.
center>
New in:
Comme des fuckdown beanie
Chain bracelet - golden spikes
Spike drop øredobber


Synes alle skal ta seg en tur innom thebombshell.se >link<. Den er nyoppstartet og de har kjempemye fint der, og prisene er helt greie også! Jeg måtte ta pause fra shoppestoppen min (haha), fordi jeg har ventet på at de skal åpne lenge nå, så da jeg fant ut at det hadde skjedd klarte jeg ikke å holde meg.
center>


Har fått litt greier fra ebay i det siste. Elsker dem! Fikk klokken i dag, og synes den er superfin. Elsker også ringen, den gjør seg bra som knucklering.
center>
Just bought! Nå skal jeg få rævva i seng. Skal utpå og levere noen jobbsøknader i morgen, trenger penger asap! God natt!
center>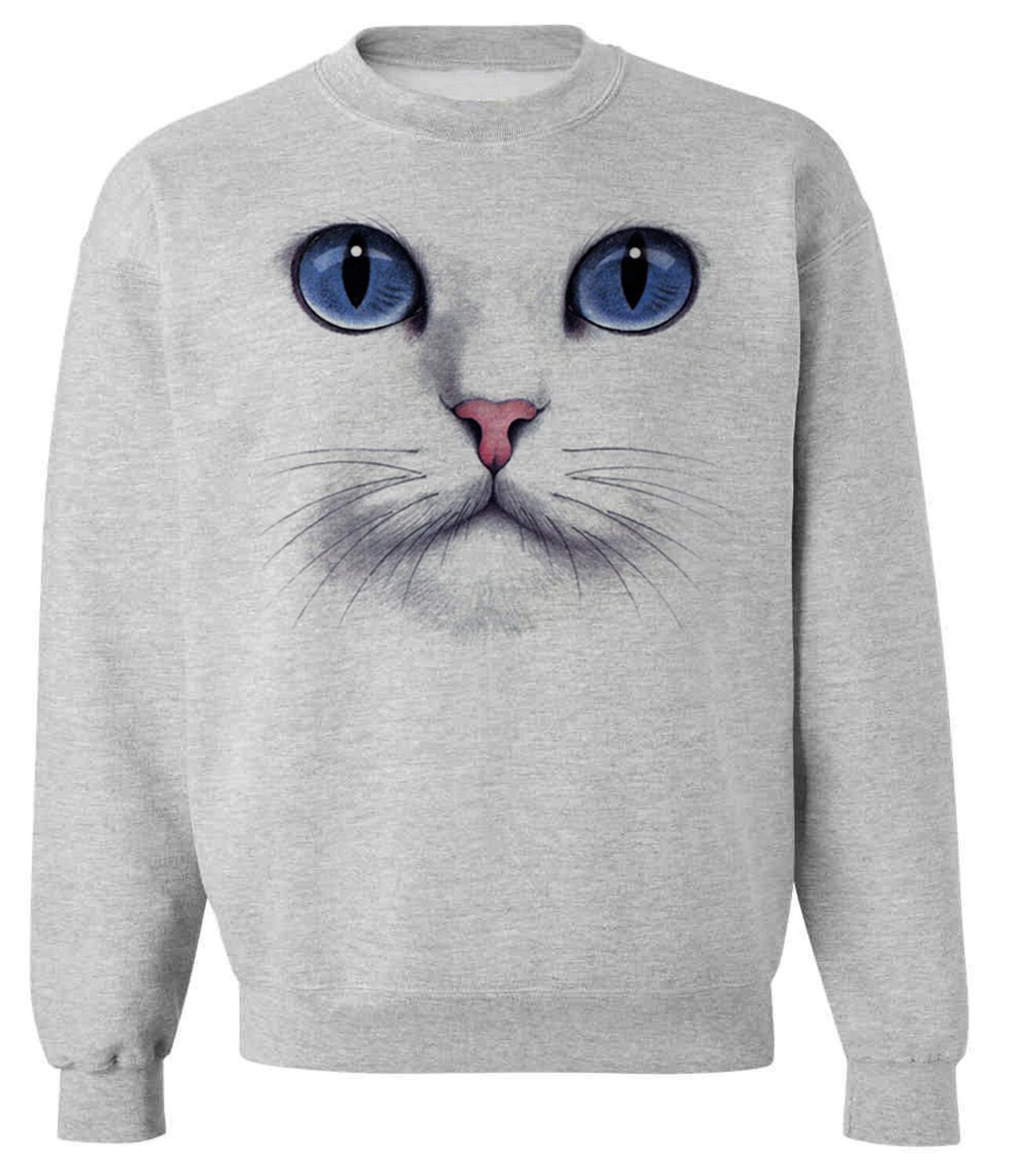 Ææh, gleder meg til å få denne i posten! Perfekt for en sånn crazy catlady som meg! Og den ser kjempecozy ut!
center>
New in fra Ebay<3
center>
Jeg må slutte å bruke penger nå, men det er så vanskelig når det finnes så mye fint som er så billig! Tror jeg burde blitt med på luksusfellen eller noe sånt, for jeg er alt for flink til å bruke penger på alt annet enn det jeg trenger penger til!
center>
Kjøpte akkurat noen greier på ebay. Et par ankelringer og en søt liten sløyfering.
center>
Fant ut her en dag at jeg måtte ha ny mascara, og da kjøpte jeg en ny blush og en neglelakk i tillegg. Er ikke helt fornøyd med mascaraen, for da jeg skulle vaske den av i går kveld viste det seg at den er vannfast, og jeg hater vannfast mascara. Det er det verste jeg vet når det gjelder sminke. Kunne kanskje skjønt det når det står at den skal vare i opptil 24 timer, men jeg tenkte ikke så langt da det ikke sto på den at den var vannfast. Jeg er ihvertfall fornøyd med blushen og neglelakken.
center>
Jeg har blitt for flink til å bruke penger i det siste. Skal slutte nå. Fikk bare lyst på en ny kjole til nyttår, og siden jeg kjøpte kjole så syntes jeg at jeg måtte ha sko også. Nå gleder jeg meg, selv om jeg ikke vet om jeg i det hele tatt kommer meg ut nyttår. Sånn er det å bo i skogen!
center>
Drev og kikket litt rundt på nettbutikker og fikk se at det var salg på HM. Siden jeg lenge har vært på utkikk etter noen fine og gode gensere fant jeg ut at jeg skulle slå til, selv om det er midt i julestria. Synes igrunnen de var ganske billige, så det gjør ikke noe at jeg brukte litt penger på meg selv. Gleder meg til å få de i posten.
center>
Fikk endelig den nyeste ebaypakken min her om dagen. Ikke at jeg har ventet noe lenge, men lenge nok. Denne gangen var det to spiked up hårbøyler som kom, og jeg elsker de. Kvaliteten ser ikke ut til å være verdens beste, men det spiller ingen rolle. Betalte nesten ikke noe for dem!
center>
Hadde tannlegetime i dag, og jeg må bare si at den timen var mer ubehagelig enn da jeg var der i vår og fikk kutta bort en bit med tannkjøtt! Ikke kult. Men anyways, fikk handla inn litt forskjellig greier etterpå. Fant endelig ei bukse jeg likte!


Honningen skal jeg prøve ut noen DIY's med, så kommer kanskje noen innlegg på det senere!
center>
Måtte vente på skyss hjem fra Bygda i kveld, etter at jeg kom tilbake fra kurs, så da tok jeg en tur innom Lene's hårsenter. Der fikk jeg se at de hadde fått inn den nye Shine Caresse fra L'oreal og de nye øyeskyggene, og jeg syntes fargene var så sykt pene, så jeg måtte kjøpe de. Etterpå fikk jeg se den søteste lypsylen på Rema 1000, så da måtte jeg kjøpe den også!


Øyeskyggene heter Tropcal Tutu, og  liglossen er 102 Romy!
Har dere noe av dette?
center>
I går fikk jeg øyeskyggene jeg bestilte fra Madison Street Beauty for en stund tilbake siden. Ble litt overrasket fordi potene var sykt mye mindre enn jeg hadde sett for meg, og det var nesten ingenting i dem, men de var jo ikke akkurat dyre, så det gjør ikke så mye. De kunne godt vært litt mer pigmenterte, for nå jeg prøvde de på hånda så var det noen som nesten ikke ga farge i det hele tatt. Men jeg antar at det blir litt bedre med primer under.
center>
Har ikke blogget så mye denne uken da jeg var i Trondheim, fordi det var så dårlig nett og jeg gadd ikke å stresse med nettkabelen. Så vet dere det.
Var og shoppet litt på onsdag, føler jeg må utnytte sjansen når den er der, fordi det er så lite muligheter her hjemme. Det ble ikke noe mange innkjøp, fordi jeg prøver å spare til Macbook.

Tre cd'er til 257kr tilsammen. Med Hjartet På Rette Staden - musikken fra serien, The Very Best Of The Doors, The Cranberries - No Need To Argue



Genser fra HM 149kr eller noe sånt



Hadde også et gavekort på 200kr hos Bodyshop. Ante ikke hva jeg skulle kjøpe derfra, men jeg endte til slutt opp med disse. Brow and lash gel til 129kr og øyeskyggekost til 89kr eller noe sånt.


center>


Gleder meg til å få disse i posten, de skal visst være ganske bra har jeg hørt, også så billige!
center>
Stakk innom Lene's hårsenter for å se etter en ny blush, for jeg er snart tom for favoritten min og liker egentlig ingen av de andre jeg har. Det endte derimot med at jeg kjøpte en ny foundation i stedet, noe jeg virkelig ikke trengte, men jeg synes den så litt interessant ut, og det er lenge siden jeg har brukt foundation fra Max Factor så jeg ble revet med av impulsene mine.Gleder meg til å prøve den!


Noen som har prøvd denne?
center>
Bestilte noen greier fra ELF for en uke siden, og pakka dumpet ned i posten i går. Happy! Jeg liker ELF veldig godt, fordi de ikke tester på dyr og de er billige. Det er selvfølgelig ikke alle produktene som er like bra, men det gjør liksom ikke så mye om du kjøper noe og ikke liker det, fordi det er så billig uansett. Jeg kommer til å lage et innlegg der jeg utdyper litt om hvert enkelt produkt, men jeg gidder ikke å gjøre det i dette innlegget.

Blending eye brush, og blush brush.



To leppestifter i fargene Seductive og Posh, og en matte lip color i fargen Coral.



Vipper bare fordi jeg ikke hadde noen som så litt mer naturlige ut, kostsjampo, sihmmering facial whip og studio blush.
Har dere prøvd ELF?
center>
Bukse, to armbånd, en elefantring og et par sko. Alt dette fikk jeg for 35 euro, som er sånn typ 250kr. Billig!
Elixir by Shakira, Viva La Juicy - Juicy Couture, Flora by Gucci - Glamorous Magnolia og Bruno Banani Made for Women. De to fra Viva la Juicy og Gucci kjøpte jeg på TaxFree da vi skulle hjem, og kostet meg rundt 80 euro (ca 590kr), mens de to andre kjøpte jeg sammen med det på bildet under.




Foundation, bronzing powder, eyebrow kit, to øyeskygger, smokey eye blyant, liquid eyeliner, eyeshadow primer, gel liner, blush, leppestift, bronzer kost, og en cola lippsmacker. Alt dette (bortsett fra lippsmackeren og kosten) er fra merket Catrice, og var superbillig. Jeg tror alt var på under 6 euro (ca 44kr), og til sammen ble alt + de to parfymene 101 euro=730kr=Billig! I tillegg kjøpte jeg en neglelakk fra MaxFactor, men jeg glemte å ta den med på bildet. 
Det kan hende jeg lager et eget innlegg hvor jeg utdyper litt mer om denne sminken, hvis det er noe dere ønsker å se? Please gi respons!